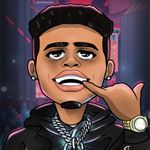 Savii Bands is an artist born in Dunedin FL and grew up in the Tampa Bay Area most of his life. Started making music at the age of 13 with the inspiration of his brother and celebrities he was in favor of. A very versatile artist savii is , he's got 8 songs on all platforms titled "This Summer" which is produced by 1Mackboy in which he worked alongside the superstars Migos , Young Scooter , Rich Homie Quan. "YN ( Goin In )" which talks about his struggle in his past life and how he got out of that situation to live a better life which was produced by Ace Banks. Followed by "YN ( Goin in ) ; "HASTA LA VISTA" Which was released at the end of 2019 was followed by a music video that reached 6k views in the first month it was premiered. Jan.23rd Savii then released his hit single titled Class In Session which was also prod.by 1Mackboy—that hit the streets. At the age 23 he found more opportunities to link with local artist and managed to get shows in the tampa Bay Area.Savii mentioned he wanted to work with a few artist in the industry —— Rich Homie Quan, Da Baby , Stunna4Vegas ,
A Boogie Wit Da Hoodie, DigDat. All by the end of the year he is looking to accomplish. He is on the rise to be the artist no one can be.

Find his official Instagram below.
http://instagram.com/saviibands/
Disclaimer: The views, suggestions, and opinions expressed here are the sole responsibility of the experts. No The Daily News Journal journalist was involved in the writing and production of this article.